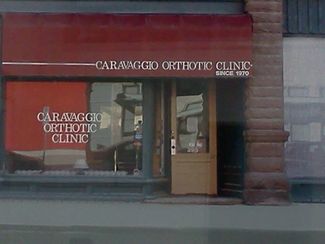 Since 1970, Nick Caravaggio Sr. owned and operated a shoe repair shop & orthotic clinic at 395 Water St. across from the old Peterborough Examiner building (now Scotiabank). During the late 1970's he transitioned his work into field of Pedorthics and began to treat patients suffering from foot and lower limb problems with custom made orthotics. In 1984, He made a tremendous breakthrough in patient assessment with his newly invented computerized video gait analysis system. Instead of simply watching a patient walk up and down a hallway, he was now able to record them while the patient was in motion on a treadmill, freeze the frame on camera and precisely measure how much distortion there was in the foot. This system allowed for greater accuracy in patient evaluation and diagnosis. Since then, our video gait analysis system has been perfected and remains the corner stone in how we assess patients.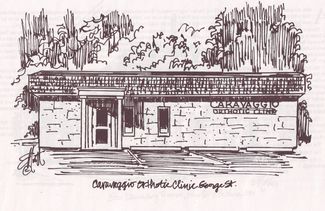 In 2007, after 37 years at the Water St. location, the Caravaggio Orthotic Clinic moved to 355 George St. South. The new location was renovated to update and improve the on-site orthotic lab, the assessment and casting room as well as fully spacious waiting and reception area.
In 2011, Nick's son Nick Sebastian Caravaggio after earning his Bachelor of Science degree from Lakehead University became a licenced Canadian Certified Pedorthist and joined the practice full time. Nick Sebastian will eventually take over the practice and continue the tradition for decades to come.  We have patients visiting our clinic from the surrounding Peterborough area including, Bancroft, Campbellford, Lindsay, Bobcaygeon, Millbrook, Cavan, Cobourg. As well as patients from across parts of Ontario and certain parts of the world.